Private Collection of Rare Australian Pink Diamonds Discovered in Brisbane Is Expected To Exceed Auction Records
UNITED KINGDOM / AGILITYPR.NEWS / June 10, 2021 / Directors of yourdiamonds.com holding the sale include: Tim Goodman, former Sotheby's Australia Chairman; Jim Fernandez, former Executive Vice President of Tiffany & Co. New York; Her Highness, the Sheika Dheya, of the Bahraini Royal Family
Total of over 30 Tender stones are estimated to fetch between A$12million to $18million (US$10m – $14m).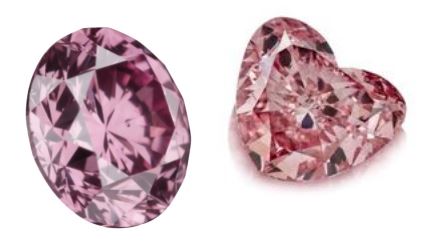 A celebrated private collection of exceptionally rare diamonds has recently been discovered in Brisbane, Australia. The Eleven Pink Diamonds originally sourced from the Argyle diamond mine are expected to exceed previous records when they are offered for sale in Sydney at the world's First Ever Public Tender of Pink Diamonds. The Argyle mine produced 90% of the world's pink diamonds for four decades until its recent closure.
The total of over 30 Tender stones are estimated to fetch between A$12m to A$18m (US $10 million – $14million).
A group of jewellery industry veterans will launch the Public Tender of the rare Australian pink diamonds on behalf of Di Fitzpatrick, a celebrated Brisbane collector, and an Adelaide-based finance company as mortgagee in possession.
Tim Goodman, a former Sotheby's Australia Chairman, Jim Fernandez, the former Executive Vice President of Tiffany & Co. in New York and Her Highness, the Sheika Dheya, a distinguished member of the Bahraini Royal Family, are directors of Australian start up, https://yourdiamonds.com/ Only months after the closure of the Argyle diamond mine yourdiamonds.comTM has been asked to broker the sale of over thirty of these exceptionally rare, one-in-a-million, diamonds on the secondary market.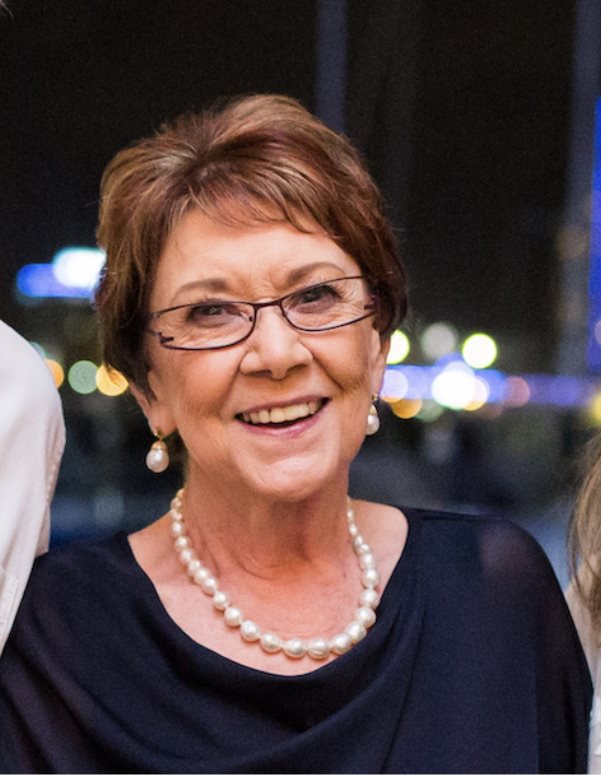 Diosma 'Di' Fitzpatrick
Diosma Fitzpatrick acquired 11 rare pink diamonds from West Australia's Argyle diamond mine during its early days of production.
The Argyle diamond mine was permanently closed last November, 2020 and the production of these pink diamonds has come to an end when their value has never been higher.
Ms Fitzpatrick has been intrigued with pink diamonds ever since she was a child.
In 1987, Arthur Simms, then manager of Jeweller, Hardy Bros in Brisbane, conducted a lecture about the Argyle pink diamond mine at Brisbane Boys' Grammar where Ms Fitzpatrick's sons attended school. At that time, Hardy Bros had been appointed an early agent by the Argyle mine.
The lecture was life-changing for Ms Fitzpatrick. In her own words:
"From that moment on I became fascinated with these beautiful pink diamonds reminiscent of my childhood hero. I think she was called Princess Pearly, a character that lived at the bottom of the ocean always appearing with her pearl tiara with a central pink diamond. When I visited the World Expo in Brisbane in 1988, I went straight to the Argyle stand and fell in love with the stones they were offering for sale. I acquired a group of these diamonds, my first acquisition, through Hardy Bros. I remember being mesmerized by a very pink heart-shaped diamond that Argyle had pictured on the front cover of one of their glossy coffee table publications. That diamond with its beautiful pink hue became one of my favourites. I bought a few more stones in the years immediately following the Expo."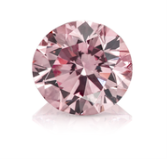 An exceptionally rare round brilliant cut 2.00 carat Australian Argyle mine pink diamond of fancy intense purplish pink (3PP) colour and SI1 clarity from the Fitzpatrick collection.
Estimate: A$1,500,000 – 2,500,000 (US$1,163,000 – 1,938,000)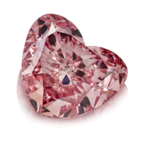 A truly magnificent and rare heart shape pink diamond originally from the Argyle Diamond Mine weighing 1.48 carats of fancy intense pink (5P) and SI2 colour and clarity from the Fitzpatrick collection.
Estimate: A$600,000 – 1,200,000 (US$465,000 – 930,000)
Ms Fitzpatrick used to wear all her pink diamonds as jewellery. "The matching pair of 1.15 carat round brilliant cuts were my stud earrings. These were one of only two matching pairs I have ever seen. My darling heart-shaped pink diamond I wore in a ring," she explains.
When asked why she is selling the collection, Ms Fitzpatrick sighs, "I no longer have the lifestyle where I can wear this jewellery. I have loved collecting these gems over the years. It is time for others to experience the pleasure that I have had with these little treasures."
Public Tender Director, Tim Goodman said, "In my forty years in the jewellery auction business I have never seen a private collection like this anywhere in the world. There had been whispers about the collection over the years. When I received the call and subsequently first viewed the diamonds, I could not believe my eyes. Handling the sale of this collection will be a career highlight for me. There has never been such a large and valuable group of pink diamonds offered for public sale."
The auction world has seen several breathtaking recent results for the sale of pink diamonds.
"The Sakura Diamond," a 15.81-carat fancy vivid purple-pink diamond ring set a world auction record price for a diamond with this rare colour combination, fetching $226 million Hong Kong dollars ($37.7 million) on Sunday 23 May 2021 at Christie's. However this diamond did not originate from the Argyle mine.
A cushion cut 3.44 carat fancy vivid purplish pink sold at Christies HK for A$9.765million 29 May 2019, another non Argyle stone.
The leading lot in the Fitzpatrick collection is a round brilliant cut 2.00 carat fancy intense purplish pink diamond, illustrated above. "This stone has been very difficult to value as I have not been able to find any record of any other fancy pink diamond like it." Goodman said.
Five further pink diamonds will be offered on behalf of a South Australian finance company as mortgagee in possession after a borrower failed to settle a loan.
Another private collection of exceptional stones has been consigned by the father of a leading Sydney jeweller. This collection was acquired from a Founding Argyle Diamond Partner in Perth during the years 2005 to 2011.
The total of over 30 Tender stones are estimated to fetch between A$12million to $18million (US9.289million – 13.924million).
About the Public Tender
https://yourdiamonds.com/rare-australian-pink-diamonds/
About yourdiamonds.comTM and its People
https://yourdiamonds.com/diamond-industry-leaders/
About Argyle Diamond Mine